I'm super excited to have Heather from A Cupcake Love Affair here today sharing her favorite finds. And they are all less than $10!!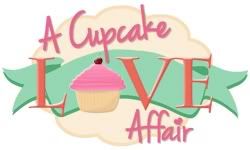 1. Nivea A Kiss of Milk and Honey Lip Care (my go-to chapstick) between $2-3. It's smooth without being oily and slimy, and while it's not flavored, it doesn't taste like vaseline or medicine. 🙂 It's super healing and comforting to dry, chapped lips!
2. BelleChic – curated handmaid designs – I find the most beautiful jewelry, gifts, and unique items here and there is PLENTY under $10. Just gorgeous stuff!
3. OPI nail polish All That Razz-berry around $8.50. I LOVE this color for any time of year. It's girly and pretty without being obnoxious or flashy
4. Almond Joy Coffee Creamer – I stock up when it's BOGO at Publix and I have a $1 off coupon 🙂 It's the perfect combination of chocolate and coconut for a strong, smooth cup of coffee.
5. My go-to pens at the office are the Pilot G2 pens in red and blue. I love them! I usually get them at Walmart in a 2-pack for about $3. It may seem silly to have a go-to pen but I just love the way these gel pens write so smoothly without bleeding all over the place or leaking ink on my hands.
6. Which Wich – the BEST sandwiches ever – Sandwich, chips, a cookie, and a drink under $10. The topping choices are endless and so unique! Fantastically delicious!!
7. Simple Cleansing Facial Wipes – I love these wipes to quickly remove my make up at night, especially eye make up! So light and refreshing. You can get it around $4-5 without coupons at Publix.
Thanks Heather for sharing! I'm now obsessed with BelleChic!!
What are some of your favorite products under $10?