This post brought to you by Listerine. All opinions are 100% mine.
Ok, let's be honest – who doesn't love mason jars?!  I've become obsessed with them just like everyone else and when I started redecorating our master bath, I thought it would be fun to make a toothbrush holder using a mason jar.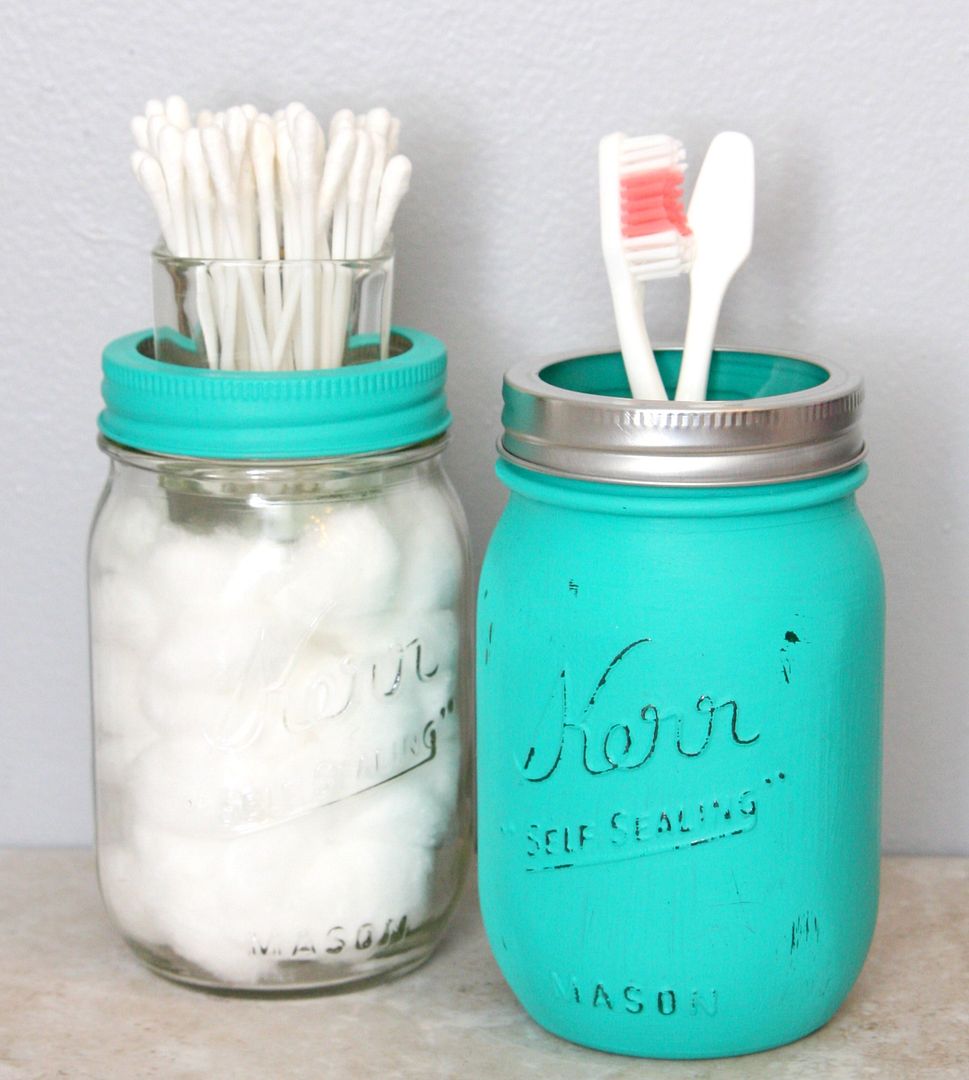 Then, after searching on Pinterest, I found this fabulous idea – add a shot glass to the top of a mason jar to hold cotton balls and q-tips.  How smart is that?!
I've come to the conclusion that you can't really go wrong with turquoise paint and mason jars.  I painted one mason jar turquoise without painting the band and for the other mason jar, I just painted the band.  I left the lid off of both jars.  Then I sanded the turquoise mason jar and added the shot glass.  Luckily I already had the shot glass but I'm sure it won't be hard to find one that fits.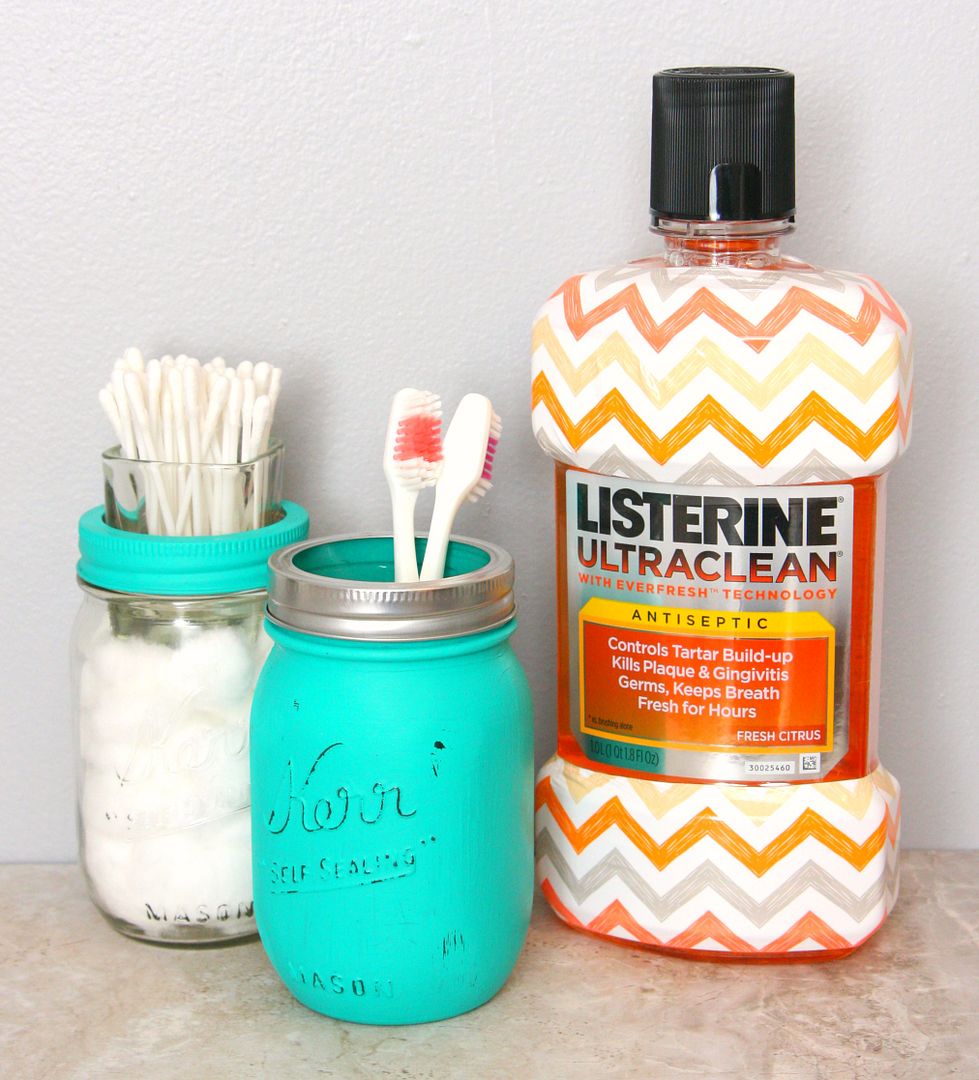 And look how great these mason jars look with my chevron Listerine bottle.  These fun, new designs add charisma and spunk to any bathroom!  The bright color and chevron pattern creates a decorative feel so I don't won't mind it sitting out on my bathroom counter.
The bottle's four different colors allow room for individuality and creativity when choosing which color best fits in your bathroom. The variety of flavors and fun colors paired with a chevron pattern gives everyone something to look forward to in the mornings and at night!
They are available in four different colors and flavors:
Cool Mint
Fresh Mint
Arctic Mint
Fresh Citrus
I chose the Fresh Citrus because of it's color and I love the way it tastes.  Next I have to try the Cool Mint.  These chevron Listerine bottles are available for a limited-time and exclusive to Target so make sure you pick some up the next time you are out shopping.
Save Now with Target Cartwheel – And if you haven't downloaded the Target Cartwheel App you are missing out.  You can save 5-20% on items that you already have in your cart.  I scan everything using the app before I put it in my cart and I get so excited when it's on sale.