Hi Happy Go Lucky Readers!
I'm Shannon from Sewing Barefoot and I'm excited to share a project with you that is near and dear to my heart. 
A few years ago, my husband and I started a tradition of naming our Christmas trees.  So far, we've had an "Alfred" & a "Belinda".  With our 3rd Christmas tree right around the corner, we've been brainstorming "C" names. Last year, I saved a piece of "Belinda" and made a sweet little ornament with it.
2011 was a big year for us – we bought our first home and we got married. Therefore, I thought "Love Birds" would be the perfect theme for our ornament. Using a wood burner, I made this little design and added a hook & some twine. We now have a festive reminder of how wonderful 2011 was for us.
If you'd like to see more about the process of making this "Love Bird" ornament, feel free to
stop by & check out the full post.
  I have some big plans for Tree "C" and can't wait to share them after the holidays.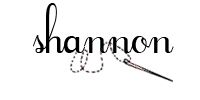 Thank you Shannon for sharing this awesome project!  You have to head over to Sewing Barefoot to see all the fabulous ideas Shannon shares.  I love her blog and I'm pretty sure you will also!!