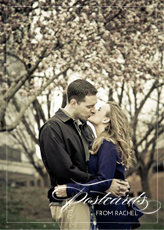 Today I have Rachel from Postcards from Rachel sharing a few of her favorite finds under $10. I've been hooked on her blog for awhile now so I'm so excited to have her as my guest today!!
1. I have always been a fan of wire wrap rings. This one is my favorite!
2. When we were traveling a lot, I was always afraid to pack perfume because I didn't want the bottle to break. That's why I was so excited to find Lush solid perfume. It's small and smells great.
3. Using a nail buffer is an easy way to ensure smooth, beautiful nails. I love this set because it's inexpensive and colorful!
4. I've been drinking a lot of tea lately so this travel mug with a removable tea diffuser is perfect!
5. Somehow I either misplace my hairbrush, or I forget to pack it. I love this little guy because you can keep it on you at all times; just pop it in your purse!
6. I am obsessed with buying things for my puppy. This houndstooth mat is adorable and would look great in any kitchen.
7. I received this bottle of China Glaze nail polish in my monthly Glossy Box when we were living in the UK. It doesn't chip right away like other polish I've tried in the past, plus the shade is perfect for any occasion!
Great picks Rachel!! I will be looking for solid perfume the next time I'm out shopping. Thanks for being my guest and sharing your favorite finds today.