This post brought to you by Meister Cleaners. The content and opinions expressed below are that of Happy Go Lucky.
I've always wanted stainless steel appliances but I've heard too many horror stories about how hard they are to keep clean. And the thought of constantly having to wipe them for fingerprints, smudges, and streaks does not sound fun at all.
Well, no need to worry any more!
My parents recently bought all new stainless steel appliances which makes their kitchen look amazing. While we were home last weekend for a family birthday celebration, my mom and I put the Steel Meister Cleaner to the test.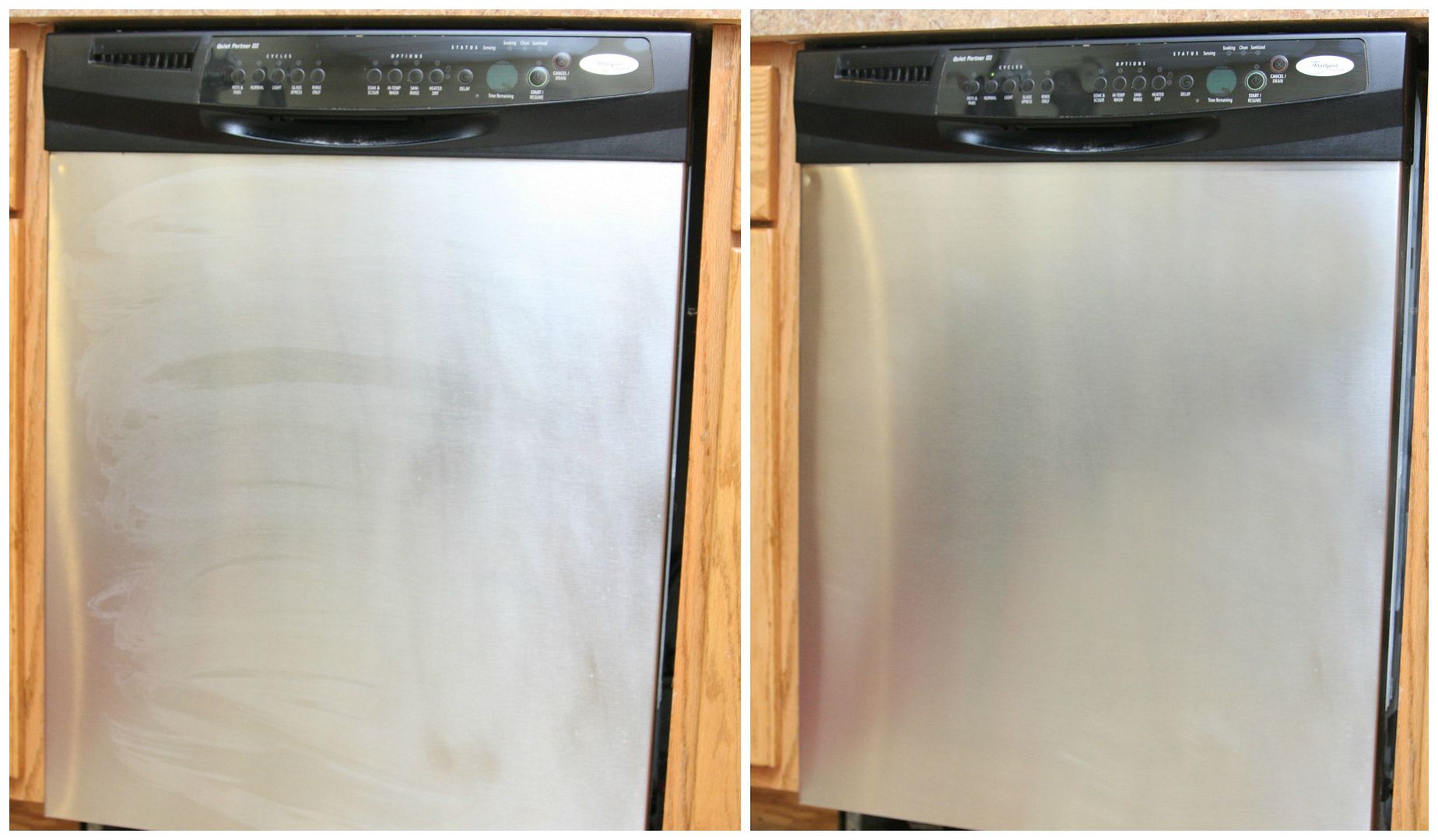 Look at the difference! We used a regular cleaner on the left and Steel Meister on the right. Steel Meister left all the appliances looking as clean and beautiful as the day they were installed. No fingerprints, smudges, or streaks! Which means you don't waste your time constantly having to clean your appliances.
Now I'm ready to finally purchase those stainless steel appliances I've always wanted. Woohoo! Bring on the Black Friday sales!!
Steel Meister Cleaner is perfect for stainless steel appliances, outdoor grills, automotive trim—and, yes, even the kitchen sink.
All Meister Cleaners can be purchased exclusively at Home Depot in the appliance department (not te cleaning aisle). There you will also find their Steel Meister Spot Cleaner, Range Meister, Stone Meister.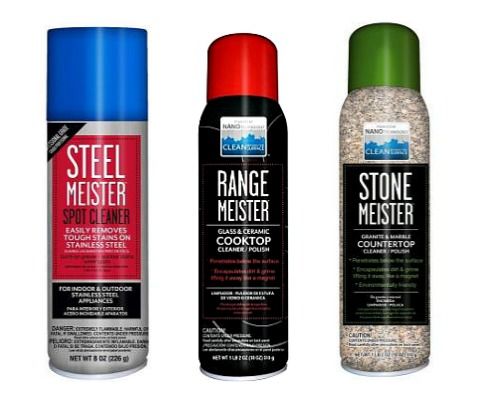 Steel Meister Spot Cleaner is ideal for removing tough, hard to remove stains on all your stainless steel. It deep cleans your stainless steel and metal surfaces and removes dirt, grease, grime, caked-on food, smudges, soot, water spots and more. It also works great as a pre-cleaner for Steel Meister and is ideal for stainless steel, copper, chrome, aluminum, fiberglass, kitchen appliances, outdoor grills, automotive trim, bathroom fixtures and more
Range Meister will make cleaning your stovetop effortless. It cleans deep beneath the surface and removes burnt-on/baked-on food, polishes and protects leaving no residue, streaks or scratching and is ideal for glass/ceramic cooktop.
Stone Meister will deep clean your granite, marble and natural stone counter tops and surfaces. It cleans and polishes without streaking, removes tough dirt, grease, stains, is safe for all coated surfaces (won't affect sealers) and so much more!
To learn more about Meister Cleaners, visit the Meister Facebook Page.
Now for the best part! Meister Cleaners wants you to win your own Stainless Refrigerator. Enter below to win $2,000 to use towards a brand new Stainless Refrigerator.
Meister Cleaners Giveaway – Upgrade your Kitchen with $2000!
Contest ends on December 31st, the winner will be announce in the Meister Cleaners website on January 5th.